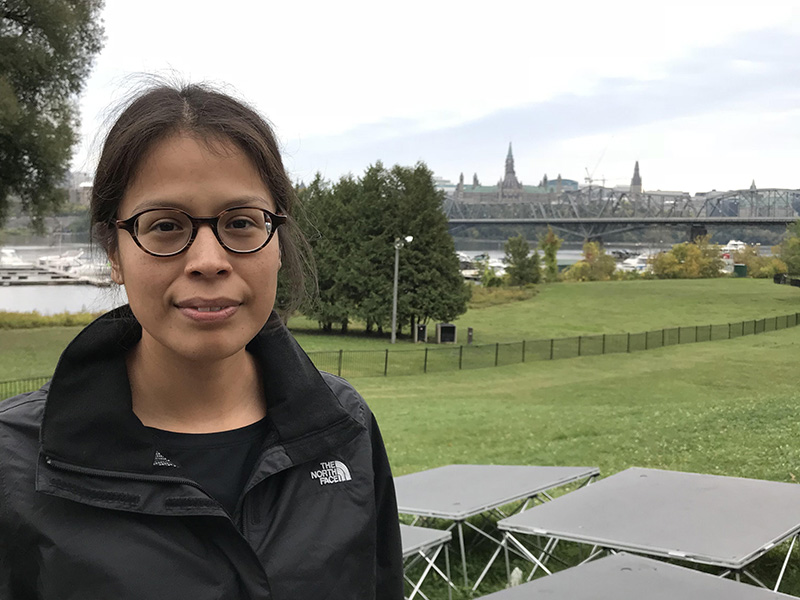 Dee Barsy
(MB) is a painter based out of Winnipeg, Manitoba. In 2013, she graduated with a B.F.A. from the University of Manitoba. In 2017, Dee created a commissioned painting for the INSURGENCE/RESURGENCE exhibition at the Winnipeg Art Gallery. The exhibition featured the work of twenty-nine emerging and established contemporary Indigenous artists from across Canada. In her painting, Dee reflected on her experience as a First Nations person adopted into an interracial family. In doing so, she acknowledged the diverse familial relationships in her life.
In her recent work, Dee reflects on the various physical movements she performs during physical activity. For example, in The Relationship Between my Foot and the Ground, Dee explores the relationship between the body and the ground during activities such as running and walking. She is interested in the kinaesthetic, auditory and visual experience of unilateral movement. In recent work, Dee has also reflected on overexertion, injury and body awareness. As a broad theme, Dee is interested in the relationship between mental health and physical exercise.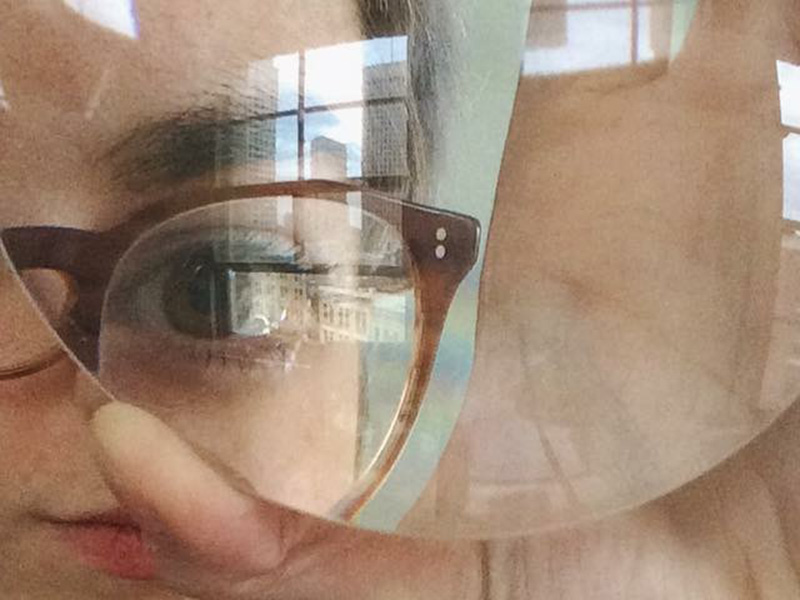 Alyssa Bornn (MB) is a multidisciplinary visual artist currently pursuing a B.F.A. at the University of Manitoba. Her practice utilizes traditional photographic methods alongside alternative and digital modes of image capturing. Often exploring tropes and themes of domestic nostalgia, intimate space, the process of preservation/archiving and the role of the constructed image within these realms. In her expanded cinema performance works and video, she utilizes analog projection equipment and found objects to build and manipulate light-constructions. There is a focus on object materiality, subtle shifts and their corresponding impact on the projected visual field. Bornn is a collective member of Open City Cinema, a co-programmer for the Winnipeg Underground Film Festival and a committee member of Flux Gallery.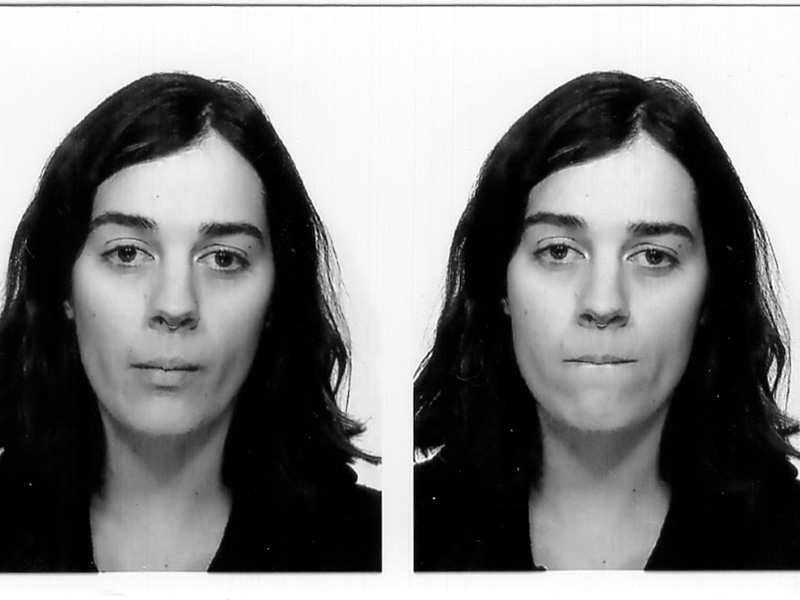 Kristiane Church
(MB) is a photo and video-based artist thematically exploring female representation, costume play and performances arising out of anxiety and boredom. She received her B.F.A. Honours from the University of Manitoba in 2015. Kristiane has exhibited in artist-run centers throughout the city of Winnipeg and has also exhibiting nationally at 
918 Bathurst (Toronto
) and the Art Gallery of Ontario as a recipient of the AIMIA AGO Photography Scholarship in 2014. In 2017, she participated in Plug In ICA's Summer Institute II: The Wendy Book Club (Winnipeg) with Walter Scott and Niki Little and the Emerging Visual Artists in Residence at the Banff Centre in 2018.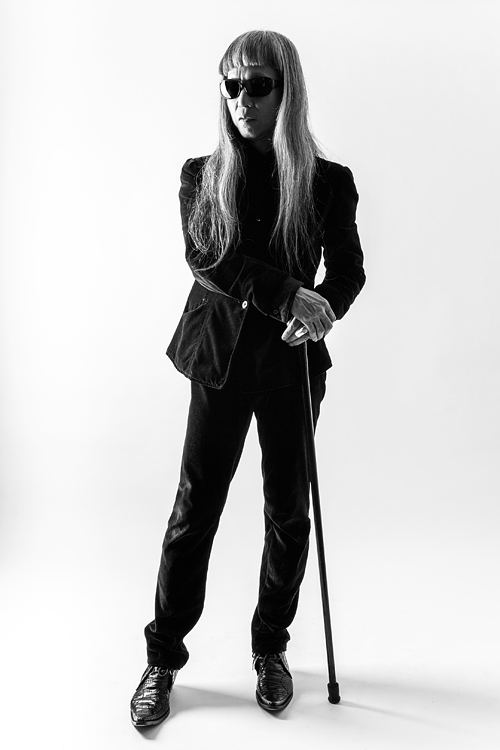 Keiji Haino
(b. 1952, JP), one of the most visionary and individual voices in the Japanese underground, was born in Chiba and has lived in Tokyo for most of his life. Throughout his long-standing, venerated career, Haino has navigated a wide array of styles and instrumentations. Over the course of his many-sided trajectory, Haino has consistently reflected a determined quest for transcendence, disassociation and spiritual self-knowledge through sound.
Following a period of devotion to the experimental theatre of Antonin Artaud as a teenager, an encounter with the Doors altered his course to music. His first band Lost Aaraaff, was named after a poem by Edgar Allen Poe. For Haino, much of the 1970s served as an incubation period of sorts; then, in 1978, he emerged again as a public performer with his rock group, Fushitsusha. Over the next several decades he would establish many other musical groups, including Aihiyo, Varja and Sanhedolin.
Haino's output as a solo artist has been just as extensive. He considers himself a vocalist first and foremost, but guitar has also played a central role in his performances and recordings from the beginning. He continues to explore an impressive array of traditional, contemporary and invented instruments in his work. The eclecticism of his achievements and the broadness of his vision are both owed to and reflected by his wide pool of influences, among them medieval troubador music, Marlene Dietrich, Billie Holiday, Iannis Xenakis, Syd Barrett and Blind Lemon Jefferson. Despite the "voraciously globe-swallowing" nature of his music, Haino's creative impulses still have strong local ties to Japan; he is deeply influenced by both traditional Butoh dancing and ma, the Japanese concept of empty space and silence in music. He has collaborated with Faust, Peter Brötzmann, Loren Mazzacane Connors, Derek Bailey, Stephen O'Malley, Merzbow, Oren Ambarchi, Jim O'Rourke and Pan Sonic, amongst many more.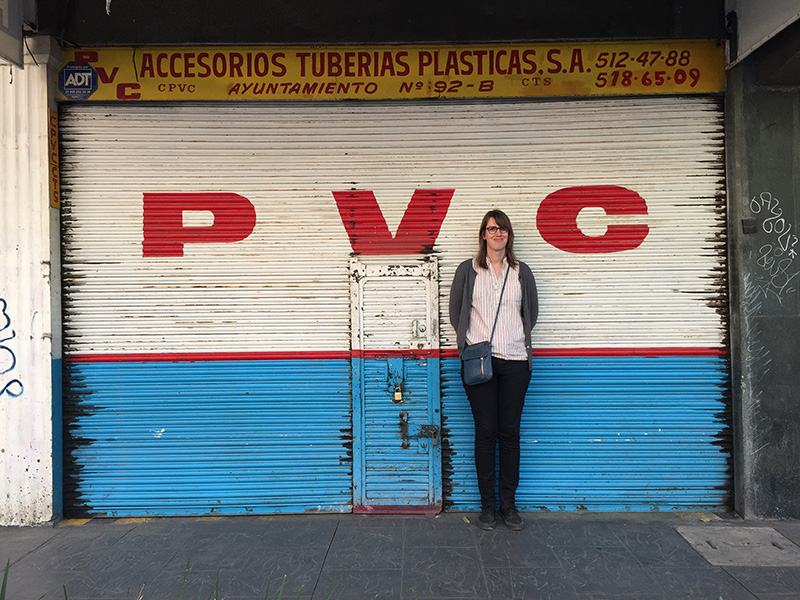 Sarah Hennies
(b. 1979, Louisville US) is a composer and percussionist based in Ithaca, New York. Her work utilizes an often gruelling, endurance-based performance practice in a subversive examination of psychoacoustics, queer identity and performance art. She has presented her work in a variety of contexts including Café Oto (London), cave12 (Geneva), Ende Tymes (NYC), the Johns Hopkins Digital Media Center and Second Edition (Stockholm), and she has received commissions for new work from Cristián Alvear, Bearthoven, Bent Frequency, R. Andrew Lee, LIMINAR, Qubit Music and the Thin Edge New Music Collective. Her work has been supported by the Foundation for Contemporary Arts, New Music USA, and the New York State Council on the Arts. In 2016, she was awarded a fellowship in music/sound from the 
New York Foundation for the Arts
.
Hennies is currently a member of improvised music group Meridian with Greg Stuart and Tim Feeney, a duo with sound/performance artist Jason Zeh, and the Queer Percussion Research Group with Jerry Pergolesi, Bill Solomon, and Jennifer Torrence. In late 2017, she premiered the groundbreaking work Contralto at Issue Project Room (NYC), a film featuring a cast of transgender women with a live score for string quartet and three percussionists.
In 2013, Hennies founded the record label Weighter Recordings, releasing works by artists working at the fringes of contemporary music.
Photo of Sarah Hennies by Mara Baldwin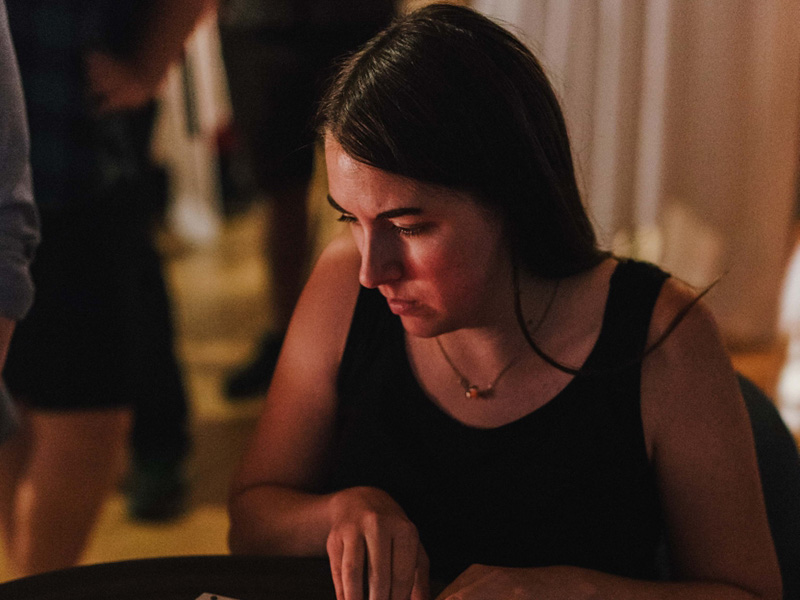 Marie-France Hollier (MB) is a musician and visual artist who performs with guitar, synthesizer, voice and drums. Her work explores memory, embodiment and perception through cross-genre experimentation. Hollier performs in free ambient trio Existers and a number of pop, folk, sludge and punk groups. She has performed across Canada and in the United States.
Patrick Klassen
(MB) is a painter and sound artist based in Winnipeg. Released mostly on cassette tape, his sound work is focused mostly on tape manipulation, field recordings and murky rhythms.
https://www.youtube.com/watch?v=DAX2PGIGju0&t=244s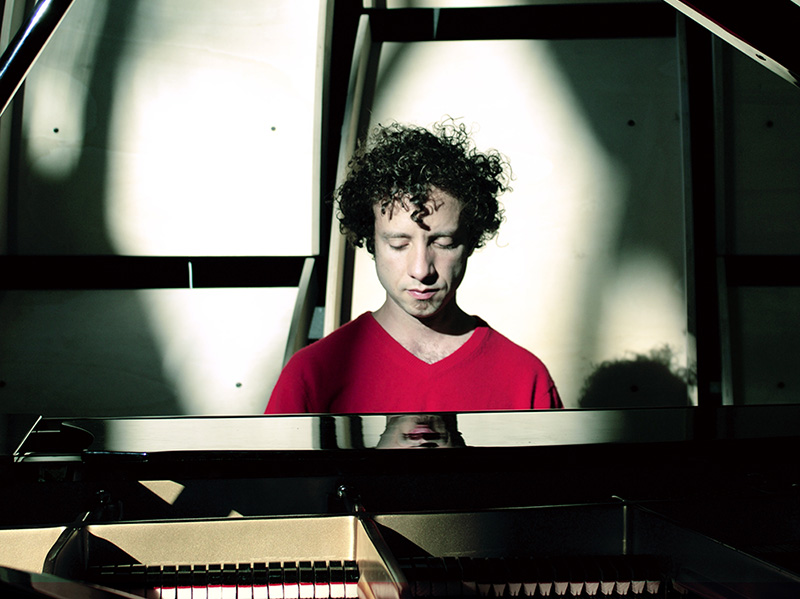 Manuel Lima (BZ)
is a pianist performer-composer from São Paulo, Brazil. Themes in his work often include creating irony around the notion of high culture, destabilizing the traditional concert setting with intimate stories with confessional elements, and multimedia created for site-specific performances. Lima attended and received his Doctorate of Musical Arts degree from the California Institute of the Arts (CalArts) in 2016, where he was also a lecturer. Compositionally, his diverse catalogue includes works for dance, theater, cinema (and live cinema), television, sound installation and orchestra. Manuel has been awarded the Vitae Foundation grant, three grants by the São Paulo State Culture Secretary, and he was commissioned by the City of West Hollywood to create an endurance performance entitled "The Cube." Lima has performed his solo work in Antwerp, Berlin, Brussels, Melbourne, London, Los Angeles, Tel-Aviv, Stuttgart and São Paulo.
http://www.manuel-lima.com/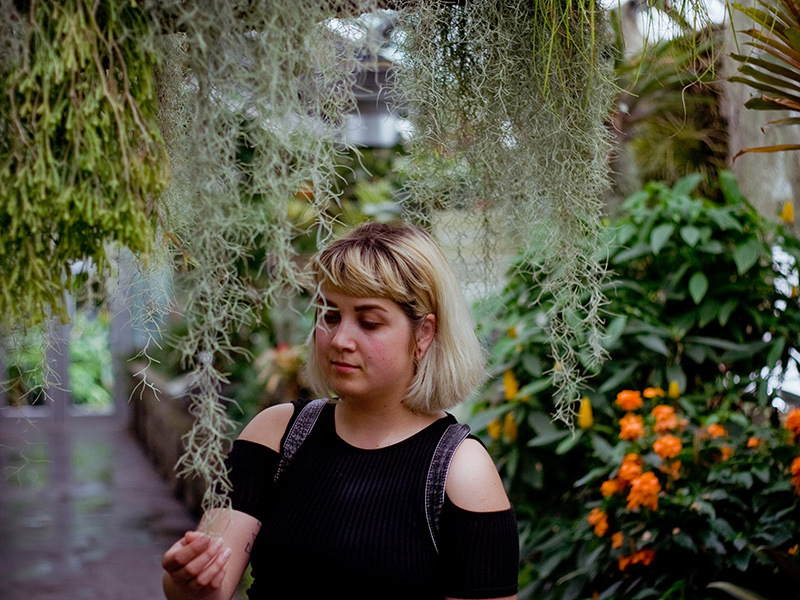 Adara Moreau
(MB) is a Winnipeg-artist that produces field recording–based ambience under the name
Body of Intrigue
. Her work captures natural resources paired with minimal synth workings. Moreau has also been creating more aggressive sounds as of late, focusing on heavy synth sounds. This year saw the EP release "Figuration" on Toronto-based label Barton Street, and "Victoria" a collaborative album with Bret Parenteau was released in 2017. Two earlier releases "Decadence" and "Exploration" were released on the Winnipeg label Male Activity.
https://barton-street.bandcamp.com/album/figuration/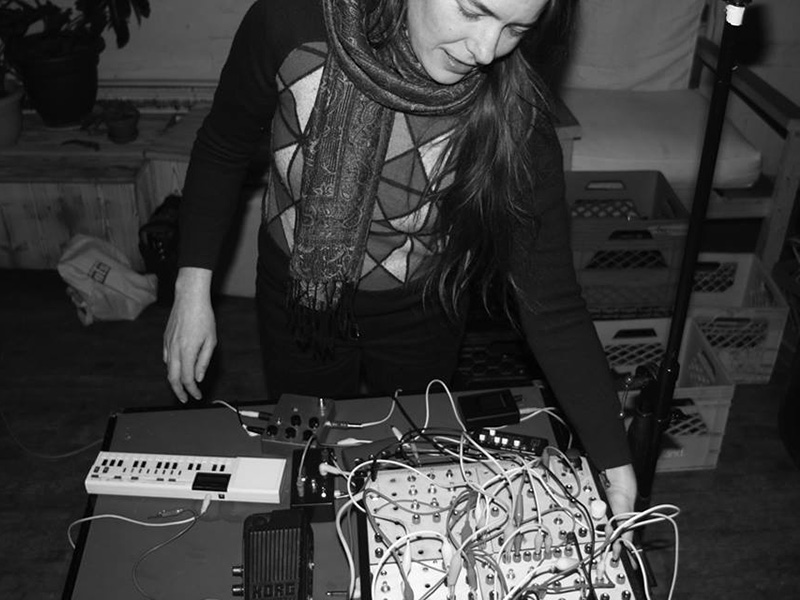 Émilie Mouchous(gmackrr)
(FR/QC) is a French, Montreal-based sound artist who makes her own electronic instruments. Her sonic and spatial exploratory activities are characterized by the creation of mini autonomous systems and take multiple forms: radio programs, series of electronic objects, collaborative free improvisation, web art and radio transmission installations. She is interested in shared sound spaces and likes to bring concrete sounds, movement, touch, voice and electronic sources together in a lively manner. Her works have been presented in contexts such as the BENT Festival NY, Deep Wireless (NAISA, Toronto), AKOUSMA, Suoni per il popolo, MUTEK (Montreal), Kunstradio (Vienna), Caravansérail (Rimouski), Radio LX festival de arte radio (Lisbon), the Radia European Network, Free Music Archive and Radius (Chicago). Recent publications include "La dépendance électrique" (Spring Break Tapes), 
A Botany of Eros
(book-album on Le Laps), and 
yticorpicer
, a text-sound collaboration with Alexandre St-Onge.
http://gmackrr.ca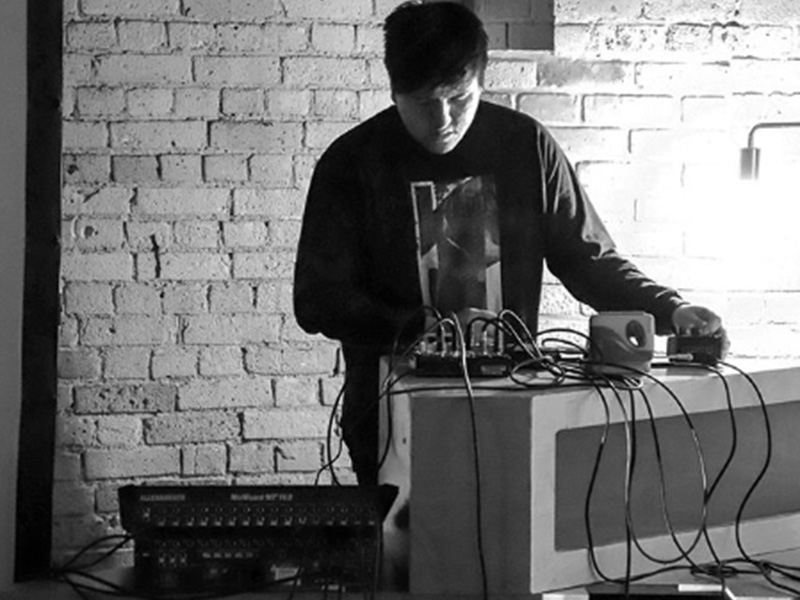 Winnipeg-based artist
Bret Parenteau
has been prolific the past few years under various monikers and collaborative projects. He is the head of the label Male Activity, which specializes in noise, ambient and experimental releases. Under the initials B.P, Parenteau has been creating noise relying heavily on field recordings, sound collages and tape loops while taking influence from musique concrète composers and early industrial/power electronics. Recent releases include "Binder Dijker Otte Music" (Male Activity), "Nygard Sex Trade" (Strange Material), "Aquarius Bath" (Barton Street), "Red River" (Casement Exchange) and "Volksgarten," a collaboration release with Vienna-based noise artist Bruising Pattern.
https://soundcloud.com/bretparenteau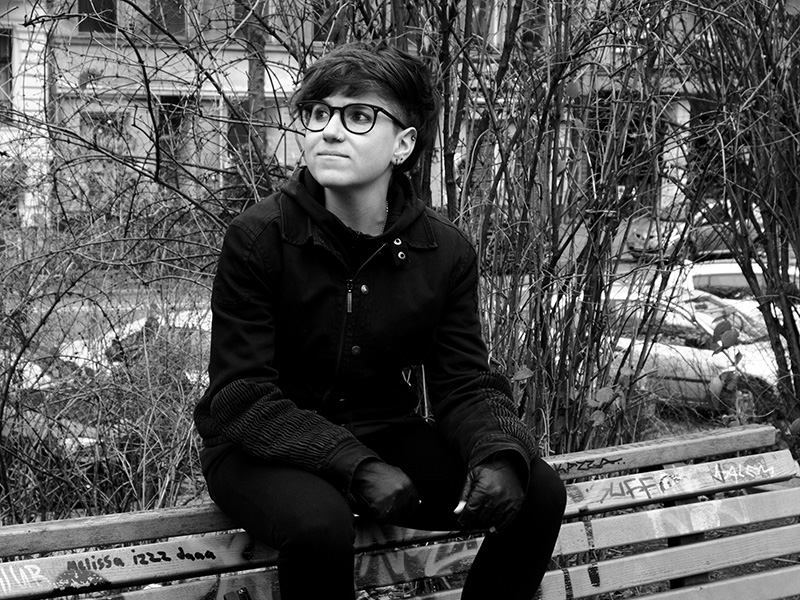 Julia Reidy
(AU/DE) is a musician from Sydney, Australia, who is currently based in Berlin. Her practice encompasses performance, composition, arrangement and production. Her approaches to acoustic and electric guitar, ensemble music and electro-acoustic works are characterized by the navigation of thematic material derived from unstable harmonic and rhythmic territories.
Reidy has collaborated with notable musicians such as Jon Rose, Anthony Pateras, Suze Whaites, Clayton Thomas, George Lewis, Phil Minton, Judy Bailey, Bob Ostertag, Tony Buck (The Necks) and Liz Kosack. She has produced works for notable groups such as Ensemble Offspring (AU), the Berlin Splitter Orchestra, Small Room (DE), the Living Room Theatre, as well as many ongoing active projects in Australia and Europe. Julia has performed widely across Europe and Australia, including appearances at Angelica Festival (Italy), Ulrichsberg Jazz Festival (Austria), Berlin Jazz Festival (Germany), and Huddersfield Contemporary Music Festival (UK).
Photo of Julia Reidy (c) Photomusix/C. Marx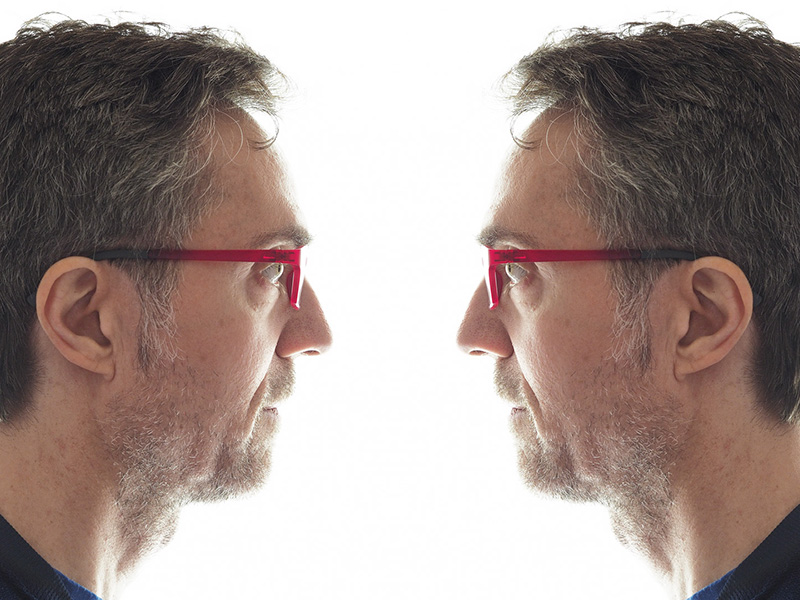 Robert Szkolnicki (MB) graduated from the University of Manitoba with a Bachelor of Science (Computer Science) in 1986. He has attended send + receive since 2007. His photographs have appeared in Border Crossings, BlackFlash, Broken Pencil, Musicworks, and Blank Forms Journal. He lives in Winnipeg, Manitoba.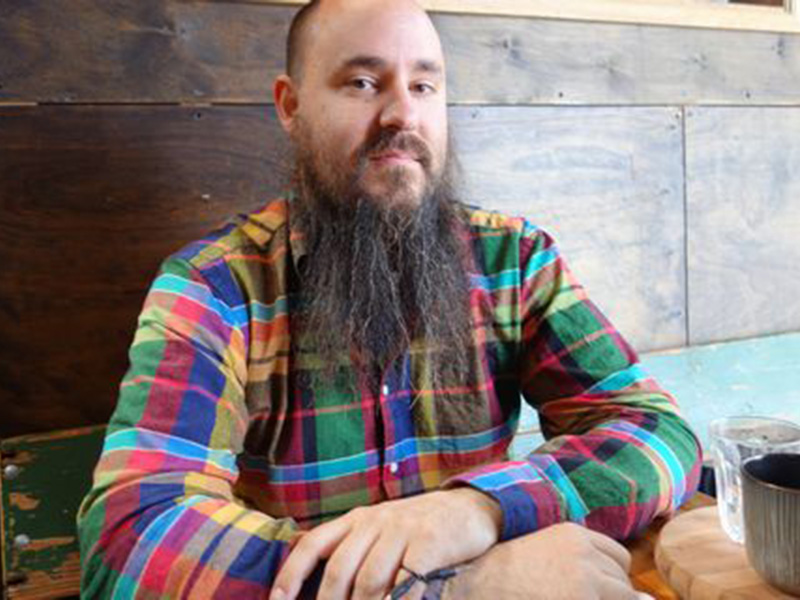 Keith Fullerton Whitman
(US/AU) is a composer, performer and recording artist currently based in Melbourne, Australia. Active from the early 1990s, Whitman began exploring electronic music's many facets, eventually yielding dozens of recordings for influential labels such as Kranky, Editions Mego, PAN, Planet µ, Room40, Root Strata, and many more.
He has performed extensively worldwide over the past twenty years, has given countless lectures and workshops, co-curated music festivals and organized concerts and film events in the US and beyond. He has also composed works for dance, video-games, film and audio installations. On top of all of this, he has been involved in researching, championing and distributing experimental music worldwide, beginning with his early days at US distributor Forced Exposure and through his online distribution shops Mimaroglu Music (2003–2015) and Broken-Music (2016–present).
He is currently performing geographically and thematically relevant Live Electronic Music works under the "Redactions" banner, and he has recently done so for the GRM's Immersion festival in Paris, Documenta 14 in Athens, MaerzMusik's The Long Now in Berlin, and at the Don Buchla Memorial Concerts in San Francisco.